Sonya Yoncheva | Juliette, Tochter Capulets
Piotr Beczala | Roméo
Gabriel Bermúdez | Mercutio
Dan Paul Dumitrescu | Frère Laurent
Juliette Mars | Stéphano
Ulrike Helzel | Gertrude
Dimitrios Flemotomos | Tybalt
Martin Müller | Benvolio
Mihail Dogotari | Paris
Marcus Pelz | Grégorio
Il Hong | Capulet
Alexandru Moisiuc | Le Duc
Plácido Domingo | Dirigent
Sold out – The house was packed full, even the standing room was crammed with people – many tourists still with their shopping bags pacing loudly up and down to catch a glimpse of the stage. As far as public attraction  was concerned, Placido Domingo seemed to bet he star of the evening. His ardent Viennese fans have flocked to see him conducting and he readily let them celebrate him obviouisly enjoying himself upon his entrances at the beginning and after the intermission and at the end of the performance.
Nino Machaidze is pregnant and has cancelled this run of "Roméo et Juliette" – Bulgarian soprano, Sonya Yoncheva, winner of Domingo´s "Operalia" contest in 2010 has taken over. Nothing like solid networking in opera business……
Roméo was Piotr Beczala, who was reported to have been looking forward to singing Roméo whom he finds well suited to his voice. Well, the voice suits the part, but not the singer. Where he is supposed to sound effortless, elegant and charming ("Ange adorable") he is almost blunt and stolid (listen to Clément instead – the very essence of charm and grace) and where a Roméo needs "slancio" and fervor ("Jour de deuil" or the tomb scene) he sounds tight and forced.
The middle range has a natural and gorgeous sound, no doubt – as soon as he moves upwards the voice sounds tight, throaty, forced and edgeless. Beczala´s way of singing in the higher range costs him so much effort that by the time he had reached the finale he sounded worn and exausted. Typically those passages which lay in the passaggio area like "ah lève –toi, ah, lève-toi. Parais! Parais, astre pure et charmant" in the aria or "De cette adieu plus douce est la tristesse" or "Non! Non c´est ne pas le jour!" in the "Nuit d´hyxmenée"-duet are tight and throaty. Acutally the whole part lies rather high and would absolutely require effortless and elegant singing in this range. Here and there he tries to vary a little and invariably the voice goes back into the throat with little carrying power. This mostly "muscular singing" is both tiring and tiresome.
The aria was was rather forced and showed very little of the young man aglow with happiness and beaming with pride. Almost all sung out fully, with hardly any nuance. The magic of "Va! Repose en paix" following the "chambre"-duet entirely lacked charm and romance – also because of Domingo´s insensitive conducting. The "Jour de doeuil" sounded very forced and the final high note on "mais je veux la REVOIR" very tight and throaty. "Salut, tombeau" lacked incisiveness, Beczala´s French diction not being more than average. We go to Paul Franz to listen how it´s done properly; incisive diction, a recitative which sounds like carved in stone, natural and simple authority, firm tone, yet relaxed singing. Beczala was at his best, again, in ,Console-toi, pauvre âme", where he generously let flow his beautiful middle range. A "muscular" and tense Roméo, who leaves much to be desired where definition of the character and a personal stamp as a musical interpreter arencerned.
32 year-old Sonya Yoncheva is a full-bodied, but not heavy lyric soprano with sufficient, but not brilliant agility. She opts more for volume and full high notes than vocal refinement and a polished sound, mostly singing out fully, too.At her best, she vaguely reminds one of the young Freni, but the notes are less round and focussed and especially the high register tends to sound sharp and edgy. The top notes are loud, but a bit squeezed. Especially when driven too much (which she does frequently) you can already detect a small beat in the voice. The "Je veux vivre" (staged in Jürgen Flimm´s "pop-version"…), was mostly belted out and rather uneven. The duets were better, but with little nuances and little lyric tenderness. One would wish for less volume and more projection and especially more nuance. To be able to sing a part does not mean doing justice to the music. So much potential of this role was wasted here. She acted the part in stage action, but not at all with her voice. She surely was not the sensational discovery she has been praised as by most critics and large parts of the public. All in all one had the feeling that vocally the role was right for her, but you could clearly hear the lack of experience. Her main goal was to impress with volume and high notes. Depth of interpretation – zero. Not one scene where one would say it particularly stays in the memory.
Of the remaining parts the only one who gave an at least solid performance was Dimitrios Flemotomos as Tybalt. This performance´s absolute low point were especially Gabriel Bermúdez as Mercutio all throaty pushing and bellowing and Alexandru Moisiuc as the Duc. How one would have wished for Adrian Eröd as Mercutio, who did the part in the premiere! Juliette Mars as Stephano has a small voice with some nice notes in the middle range, the lower more or less inexistant, the high register shrill and tight. The remaining cast was not even average.
Gounod´s music on this night sounded more like Puccini – or rather Mascagni, especially the prelude. Domingo brushed aside and eliminated generously most finesses and delicacies in the score, putting way too much weight on the music, suffocating it in too thick a sound. The chorus was not always with him (or he with them) and and the choice of tempi seemed uneven many times: the singers seemed to wait for him and he waited for them. Gounod is not Massenet and not at all Puccini. But Domingo never was a stylist – neither as a singer nor as a conductor. The "Domingo-trademark", however, is still omnipresent in opera business and it is still running efficiently – now as baritone and "conductor": artistic quality is not what counts and it hasn´t been for some time. Money´s coming in and obviously he has considerable influence and "power". An uneven performance, loud singing, noisy orchestra, the small parts more than inadequately cast – no magic, no charm, no remaining memories.
Domingo seemed to enjoy himself tremendously, however, and visibly bathed himself in the applause, which was short and intense. "Ecco le plebi…."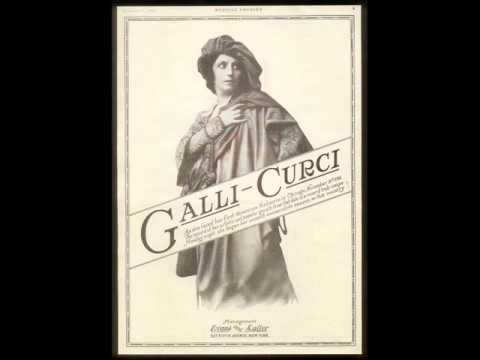 Wilhelm Hesch: Gott schuf uns